MUST SEE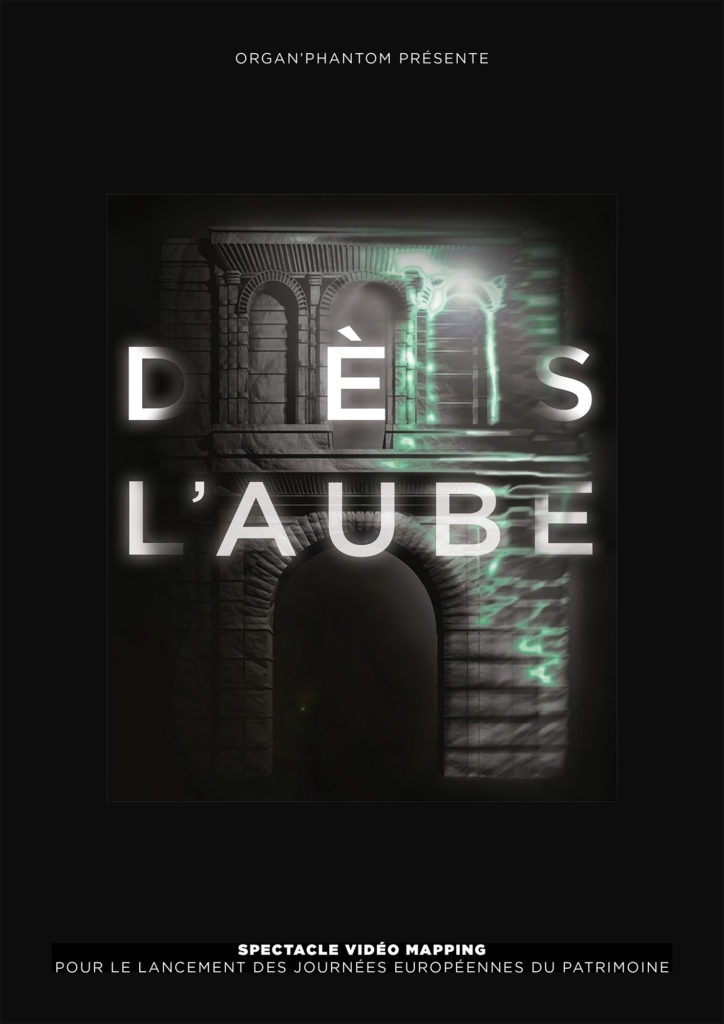 Dès l'Aube
18 | 09 | 2020 – 21h
Place du Palais Gallien
126 rue du Dr Albert Barraud 33000, Bordeaux.
ONLINE EVENT ONLY
Broadcast on Friday, September 18th in live stream on the Facebook pages Organ'Phantom Prod and Bordeaux Culture and the youtube channel OrganPhantom Stream
In Bordeaux on 18 September 2020, the work will be projected during three performances on the ruins of the Palais Gallien, punctuated by sound interludes by the duo Echowired.
Replay of the live stream
"Dès l'Aube" will highlight the Palais Gallien through an original artistic evocation, inspired by its history and the legends that surround it. The show will invite us to live a timeless moment at the foot of the oldest building in Bordeaux and will bring back to life for an evening these vestiges of the Gallo-Roman period, in a contemplative and ghostly atmosphere.
Anitya
10 | 06 | 2020 — 03 | 01 | 2021
Bassins de Lumières, LE CUBE, alvéole n°3
Bordeaux
Organ'Phantom presents "Anitya", as part of the first Bassins de Lumières exhibition, in LE CUBE, a space dedicated to contemporary creations, located in alveolus n°3 until January 3, 2021.
This immersive audiovisual work retraces the history of the Submarine Base by exploring its different temporalities. From the occupation, through its abandonment and then its rehabilitation, "Anitya" offers a poetic vision of the metamorphosis of this emblematic place in Bordeaux, where nature gradually regains its rights and cohabits with culture.